Western Australian clinicians on the innovation fast-track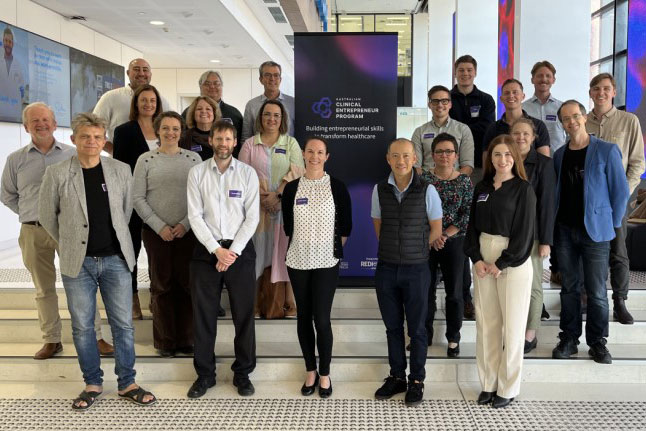 Twenty-one Western Australian healthcare professionals have been selected as participants in the first cohort of the Australian Clinical Entrepreneur Program (AusCEP).
AusCEP is a program of the Researcher Exchange and Development with Industry (REDI) Initiative delivered through MTPConnect. Similar AusCEP cohorts have been established in Victoria and New South Wales. The Western Australian cohort is co-funded by the Future Health Research and Innovation Fund.
AusCEP aims to upskill medical and non-medical clinicians by fostering their entrepreneurial mindset, while developing an innovation of significance to the health of the Western Australian community.
These clinicians will undertake a series of pit-stop workshops, where they will participate in activities to build their entrepreneurial skills. These will be complimented by mentoring, one-to-one advice meetings with relevant experts, and networking opportunities.
The 21 Western Australian clinicians selected for AusCEP are:
Sean Archibald
Andrew Campbell
Donnetta Charles
Deirdre Criddle
Stephanie Dowden
Derek Eng
Shelley Evans
Amelia Graves
Jaroslaw Hryniewicki
Monica Hunter
Tim Inglis

Eve Jackson
Christopher Mitchell
Sarah Oorschot
Bronwyn Raykos
Saied Sabeti
Paul Sadlier
Anna Surla
Nicholas Waldron
Kevin Wernli
Evan Wong
Western Australian clinicians interested in applying for the next AusCEP cohort, commencing in May 2023, can find further information here