FHRI Fund supporting world-class research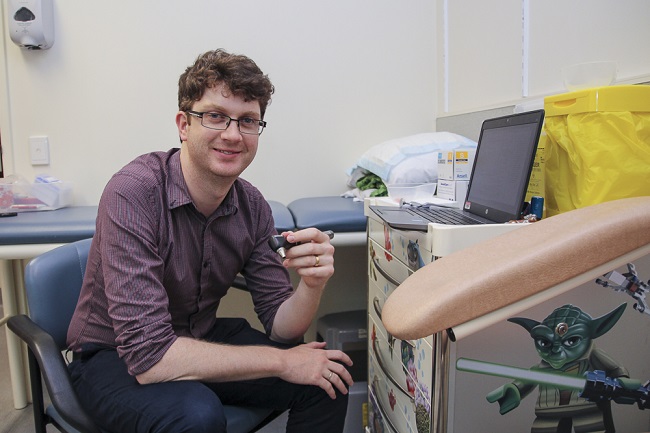 Dr Chris Brennan-Jones' vision to enable Aboriginal children to access the earliest and most effective interventions for the leading cause of preventable hearing loss in this group is a step closer thanks to a Future Health Research and Innovation (FHRI) Fund 2021 Emerging Leaders Fellowship.
The Closing the Gap Roadmap for Hearing Health recognises that hearing loss in Aboriginal children can lead to delayed speech and educational development, with substantial long-term consequences.
Dr Brennan-Jones' research, conducted through the Wesfarmers Centre for Vaccines and Infectious Diseases at the Telethon Kids Institute, aims to create lasting change in the way the health system provides services, leading to better health and educational outcomes for these children.
The State's FHRI Fund was established in 2020 to provide a secure source of funding to drive health and medical research, innovation and commercialisation in Western Australia. Investment from the FHRI Fund is guided by an independent Advisory Council, with Programs and Initiatives administered by the Department of Health.
It is expected that in its first three years, the Fund will provide more than $80 million to recipients such as Dr Brennan-Jones.
Assistant Director General, Clinical Excellence Division, Dr James Williamson said it is well known that nations with strong and effective health systems are those that value and invest in health and medical research and innovation.
"WA has many renowned researchers and innovators who have made a very important contribution to the way health care is delivered and we are committed to growing that pool, both through the FHRI Fund and Department of Health initiatives," said Dr Williamson.
The Department of Health's focus on research and innovation aligns with Enduring Strategy 8 (Innovate for sustainability) of the Sustainable Health Review.
More information on funding awarded through the FHRI Fund is available here.