$5 million to boost emerging researchers' bids for major Australian Government funding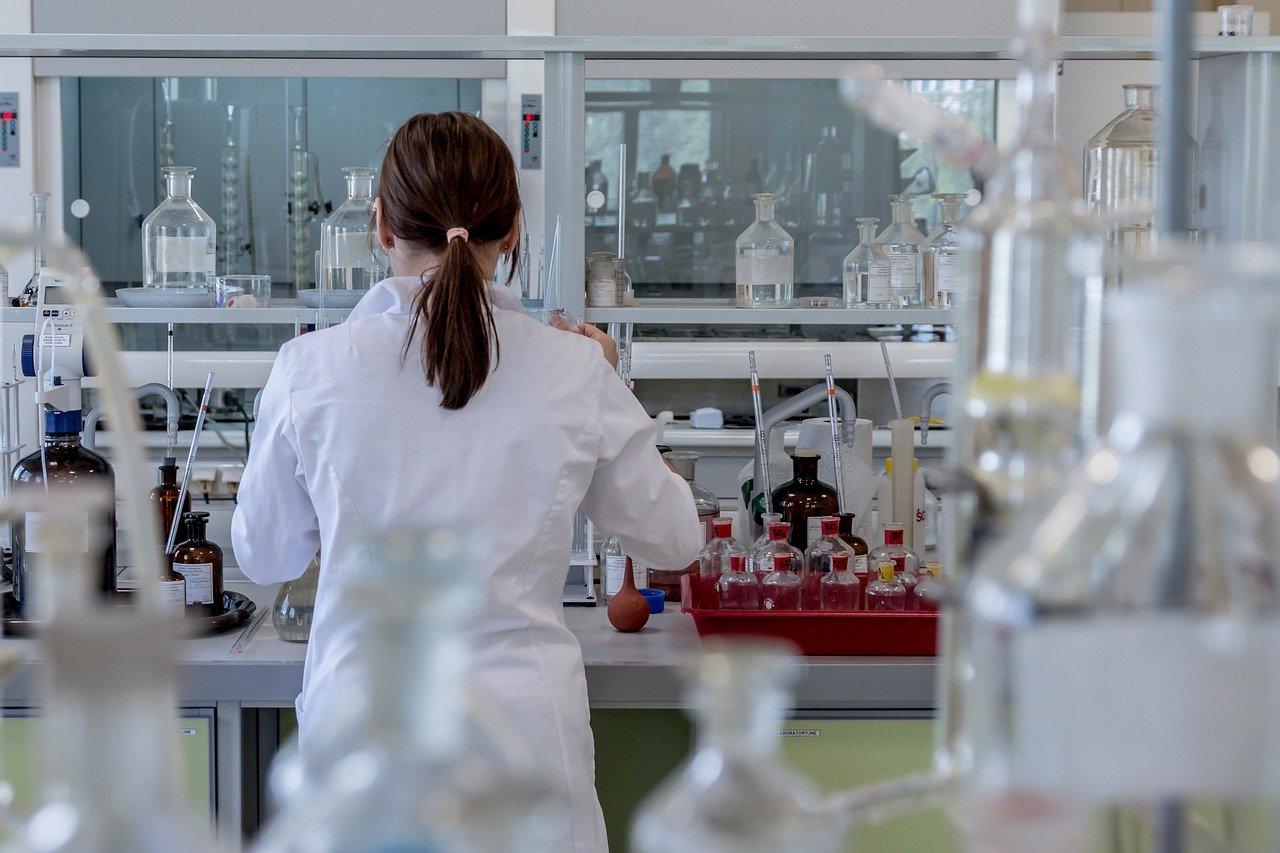 A total of $5.03 million has been awarded to help Western Australian researchers achieve a competitive advantage to secure a highly sought after National Health and Medical Research Council (NHMRC) grant.

The WA Near-miss Awards (WANMA) program targets emerging WA researchers who narrowly missed out on recent NHMRC grants.

For emerging researchers, securing a NHMRC grant is a critical career milestone, paving the way for further competitive funding.

The WANMA program is funded by the State's Future Health Research and Innovation (FHRI) Fund, which provides a secure source of funding to drive health and medical research, innovation and commercialisation.

Forty-one researchers have received 2021 WANMA grants, each to the value of $74,000 for one year, with these grants intended to assist the recipients to enhance their application for resubmission to a future NHMRC selection round.

In addition, the four top-ranked NHMRC Investigator Grants near-miss applicants have been awarded Emerging Leaders Fellowships worth a combined maximum of nearly $2 million for research over a 19- to 31-month period.

The Emerging Leaders Fellowships funding will be used by the recipients to conduct the research they proposed to the NHMRC, while also reapplying to the peak body for further support.
WANMA grant recipients
Coordinating Principal Investigator

Administering Institution

Project Title

Funding Awarded

Emerging Leaders Fellowships

Dr Oyekoya Ayonrinde

The University of Western Australia

Determining factors that underpin poor health outcomes related to progression of nonalcoholic fatty liver disease and abdominal pain from adolescence into adulthood - a longitudinal cohort study
Up to $231,208
Adjunct Professor Christopher Brennan-Jones

The University of Western Australia

Healthy Ears for Healthier lives: Tackling ear disease and preventable hearing loss in Indigenous Australian children
Up to $749,063
Dr Fred Kuanfu Chen


The University of Western Australia

Preventing blindness from retinal degeneration: from clinic to bench to trials

Up to $688,557
Dr Jonatan Leffler


The University of Western Australia

Sex Hormones as Immune Modulatory Drivers in Transgender People

Up to $330,538

Near-miss Awards

Associate Professor Lucinda Black

Curtin University

Investigating diet and risk of onset and progression of multiple sclerosis

$74,000

Dr Catherine Bondonno

Edith Cowan University

Nitrate and human health - villain or superhero?

$74,000

Dr Erika Bosio


The University of Western Australia

A 3D multilayered blood vessel-on-a-chip model to investigate vascular dysfunction in sepsis
$74,000
Dr Livia Carvalho

The University of Western Australia

Validating novel treatments for cone-mediated vision loss
$74,000
Dr Yu Suk Choi

The University of Western Australia

Stiffness in the heart: Expanding cardiac mechanobiology to 3 dimensions
$74,000

Dr Olivier Clement

The University of Western Australia

Unravelling the (epi)genomic and physiological regulatory mechanisms governing memory processes to understand cognitive decline in ageing

$74,000

Associate Professor Pieter Eichhorn

Curtin University
Determining the effects of post-translational modification on phosphate and tensin homologue (PTEN) in P13K inhibitor resistant breast cancer

$74,000

Dr Rachel Foong

Curtin University

Determining prenatal and postnatal environment exposures that alter lung function in early life
$74,000

Dr Andrew Ford

The University of Western Australia

The Western Australian Lewy Body Study

$74,000

Dr Saskia Freytag
The University of Western Australia
Harnessing single cell technology to understand abnormal human cortical development

$74,000

Dr Lucy Furfaro
The University of Western Australia

Sewers to cures: Bacteriophage biology to guide future therapeutics
$74,000

Dr Cristina Gamez
The University of Western Australia

Pregnancy diet, antibiotic use and their effects on microbial signatures and immune health
$74,000

Dr Shelley Gorman

The University of Western Australia

Benefits, harm or no effect on cardiometabolic risk? Comparing the effects of low and high daily vitamin D supplementation with sun exposure in community-dwelling Australian adults with mild vitamin D-deficiency

$74,000

Dr Paula Hooper

The University of Western Australia

The Park Life PPGIS Project: A new idea for evaluation green space morphologies and policies designed for optimal health benefits

$74,000

Dr Rae-Chi Huang

The University of Western Australia

Early Life Prevention of Childhood Obesity and Lifelong Non-Communicable Diseases

$74,000

Dr Thomas Iosifidis

Curtin University

Prenatal reprogramming of respiratory epithelial progenitors and early postnatal respiratory disease

$74,000

Dr Yuliya Karpievitch

The University of Western Australia

AI- and XR- enabled Virtual Doctor for respiratory disease

$74,000

Associate Professor Pritinder Kaur

Curtin University

Developing a bioprinting solution for treating human skin loss

$74,000

Dr Omar Kujan

The University of Western Australia

Oral Cancer chemoprevention using a novel synergised nanotechnology and personalised medicine-based approach

$74,000

Dr Virginie Lam

Curtin University

Restoration of myelination in the central nervous system via the provision of specific dietary bioactive lipids

$74,000

Dr Timo Lassmann

The University of Western Australia

Personalised analytics to improve diagnostic rates in clinical sequencing

$74,000

Dr Jonatan Leffler

The University of Western Australia

Unravelling the male/female immune imbalance: mapping immune changes following gender transformation

$74,000

Associate Professor Joshua Lewis

Edith Cowan University

A novel machine-learning approach to reducing falls and their burden in older Australians

$74,000

Adjunct Clinical Professor Wai Lim

The University of Western Australia

Allo-antibody in kidney transplant recipients: is this the missing link for heart disease (AN-INSPIRE study)

$74,000

Dr Ivan Lin

The University of Western Australia

"Yarn with Me": Implementing Clinical Yarning Communication in Aboriginal Health Care

$74,000

Dr Herbert Ludewick

The University of Western Australia

Bordetella pertussis colonisation and influenza infection in the upper respiratory tract: Implications for pertussis resurgence

$74,000

Dr David Martino

The University of Western Australia

The role of BCG induced epigenetic changes in the protection from neonatal sepsis

$74,000

Dr Brioni Moore

Curtin University

Optimising antimalarial treatment strategies for children

$74,000

Dr Tenielle Porter

Edith Cowan University

The interaction of genetic and lifestyle factors affecting progression in neurodegenerative disorders

$74,000

Dr Kathryn Ramsey

The University of Western Australia

Improving outcomes in children with cystic fibrosis and bronchiectasis lung disease

$74,000

Dr Carrington Shepherd

Curtin University

Increasing the pace of change to equity in Aboriginal perinatal health: Evidence for advocacy and Intervention

$74,000

Dr Marc Sim

Edith Cowan University
Reducing falls and their burden in older Australians

$74,000

Dr Shannon Simpson

Curtin University

Unravelling the mechanisms underpinning lung function decline for survivors of very preterm birth

$74,000

Dr Gina Trapp

The University of Western Australia

Creating a geospatial 'Food Atlas' to map, measure and monitor food access

$74,000

Dr Kimberley Wang

The University of Western Australia

Fatty airway remodelling - the missing link in comorbid asthma and obesity

$74,000

Dr Roslyn Ward

Curtin University

Facilitating the diagnosis of speech sound disorders through automatic facial tracking and speech processing: A tool for speech language pathologists

$74,000

Dr Sarah Ward

The University of Western Australia

Defining melanoma subtypes based on interactions of germline variants and somatic mutations

$74,000

Assistant Research Professor Anna Waterreus

The University of Western Australia

Improving the physical health outcomes of people with severe mental illness; translating research into clinical practice

$74,000

Dr Andrew Woo

The University of Western Australia

Boosting platelet supply for transfusion: Cellular reprogramming approach

$74,000

Dr Yu Yu

Curtin University

What defects in Tyrosine Kinase Signalling predict drug resistance in Ovarian Cancer?

$74,000

Dr Yu Yu
Curtin University

Improving Recurrent Ovarian Cancer Outcomes by Targeting the Phosphoproteome

$74,000