FHRI Fund supports HDR scholarships to build the clinician researcher workforce in WA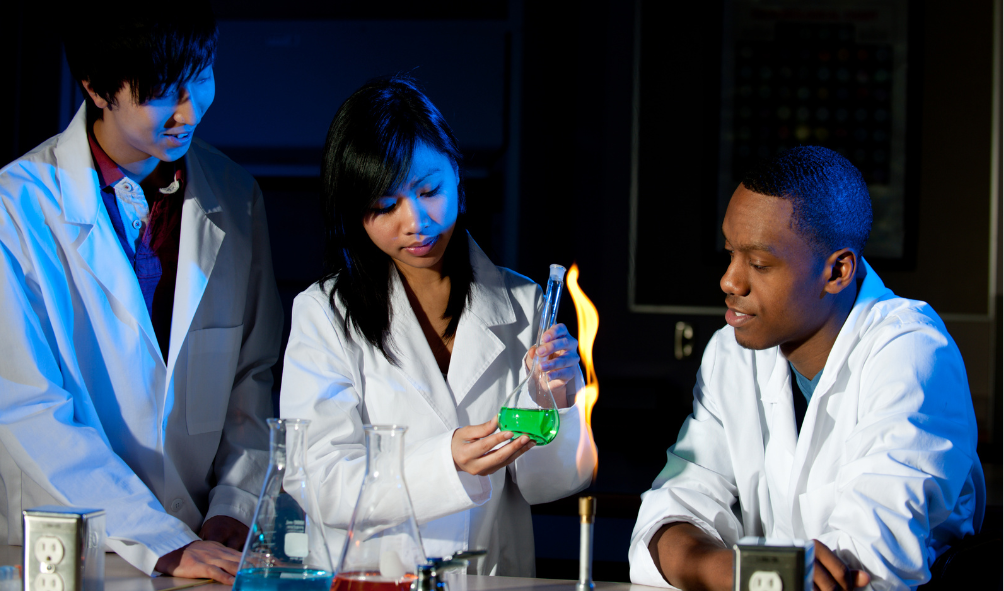 The Clinician Researcher Training (CRT) Program was designed to build the clinician researcher workforce by providing scholarships for clinicians to undertake a clinically focussed, higher degree by research (HDR) at a WA university.
$5,390,000 has been awarded from the FHRI Fund for 22 clinicians across WA Health Service Providers (HSPs)/Public Private Partnership Providers (PPPPs) to undertake a higher degree by research. The scholarships are co-funded through cash and in-kind contributions from the host universities.
$610,000 has also been allocated from the FHRI Fund to a capacity building and career development pool which applicants may apply to for funding throughout their scholarships. The CRT Program is also supported by the WA Health Translation Network (WAHTN) through coordination of a mentoring program for CRT Scholarship recipients.
CRT scholarship recipients will undertake research in their area of specialty training or clinical work on a research project that aligns with their HSP/PPPP's strategic and health priorities.
Future Health Research and Innovation (FHRI) Fund & Curtin University Clinician Researcher Training (CRT) Scholarship Recipients
Host University: Curtin University
| | | |
| --- | --- | --- |
| HSP/PPPP | HDR Project Title | CRT Scholarship Recipient |
| Child and Adolescent Health Service | Implementation of an Aboriginal-informed multidisciplinary healthy lifestyle program for potential scale: health systems considerations. | Stephen Paull |
| East Metropolitan Health Service | Suicide is largely preventable and we can do better. How do we improve service-wide clinical care and save Western Australian lives? | Kirsty Stewart |
| East Metropolitan Health Service | Establishing an acute coronary syndrome registry with an embedded registry-based trial of in-patient influenza vaccination | Justine Chan |
| North Metropolitan Health Service | An allied health Emergency Department service to optimise patient flow and improve care for older adults | Melinda Williamson |
| North Metropolitan Health Service | The role and scope of practice of midwives caring for pregnant women up to 20 weeks' gestation in an acute care setting in Australia | Nicole Ann Freeman |
| Ramsay Health Care (Joondalup) | Evaluation of the Connected Maternity Care Model: Integrating a Digital Pregnancy Management Platform for Ramsay Health Care | Brooke Schneider |
| St John of God (Midland) | Patient reported outcomes - Colorectal cancer | Mohammed Faisal Bin Abdur Raheem |
| St John of God (Midland) | The role of Clinical Reasoning and Critical Thinking when recognising and responding to Acute Deterioration: exploring the sue of Simulation Based Education | Sonya Jones |
| South Metropolitan Health Service | The early prescription of head and neck compression garments following neck dissection surgery for cancer treatment to inform early intervention care: a feasibility study | Melissa Thorne |
| South Metropolitan Health Service | Optimising systems and approaches to support patient and carer involvement in escalation of care for clinical deterioration in the acute adult hospital setting | Sarah Rooney |
| WA Country Health Service | Improving Aboriginal Women's Pelvic Health: developing a culturally informed, rural and remote Physiotherapy model of care | Stephanie Dwyer |
| WA Country Health Service | Babble Boot Camp: A pro-active, telehealth-delivered speech pathology early intervention program | Grace Templeman |
Future Health Research and Innovation (FHRI) Fund & Edith Cowan University Clinician Researcher Training (CRT) Scholarships
Host University: Edith Cowan University
| | | |
| --- | --- | --- |
| HSP/PPPP | HDR Project Title | CRT Scholarship Recipient |
| Ramsay Health Care (Joondalup) | Immunomodulation of the GIT through nutrition | Evania Marlow |
| St John of God (Midland) | How can culture inform brain injury rehabilitation services? Centering First Nations perspectives in achieving systemic change in the planning and delivery of rehabilitation and support after stroke and traumatic brain injury. | Meaghan McAllister |
Future Health Research and Innovation (FHRI) Fund & Athelstan Saw Clinician Researcher Training (CRT) Scholarships
Host University: The University of Western Australia
| | | |
| --- | --- | --- |
| HSP/PPPP | HDR Project Title | CRT Scholarship Recipient |
| Child and Adolescent Health Service | Better understanding and management of bronchiectasis in children | Crystal Bourke |
| Child and Adolescent Health Service | Implementation of an Infant Mental Health training program as universal preventive intervention for child health nurses: A feasibility study supporting parent-infant interactions | Jodi Renshaw-Todd |
| East Metropolitan Health Service | Risk Stratification and Prevention of Aortic Valve Stenosis | William Courtney |
| North Metropolitan Health Service | The Feasibility of Implementing Antibiotic Allergy Testing in the Community | Rishabh Kulkami |
| PathWest | The Role of Neutrophils in Transplantation | Samuel Neeling |
| South Metropolitan Health Service | Bariatric surgery versus injectable dual incretin agonist on weight loss, metabolic and novel coronary CT imaging biomarkers | Nick Si Rui Lan |
| WA Country Health Service | The impact of digital health advancements on healthcare delivery and patient outcomes in regional WA | Gavin Demore |
| WA Country Health Service | A Nurse Practitioner-led Cancer Survivorship clinician the Wheatbelt region | Yan Yi |