Innovation Seed Fund to build WA's health and medical start-up community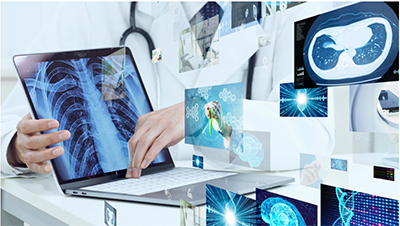 A total of $4,312,665 has been awarded to nine Western Australian innovators and early-stage start-up companies to develop and commercialise cutting-edge health and medical innovations through the Innovation Seed Fund 2022-23.
The Innovation Seed Fund will bridge the gap in access to early-stage funding for WA start-ups to be more competitive in securing follow-on funding and develop into sustainable businesses, create high-level health sector jobs and enhance the production/manufacturing capacity of WA.
The program is funded by the Future Health Research and Innovation Fund which provides a secure source of funding to drive health and medical research, innovation and commercialisation.
The following Innovation Seed Fund recipients have been awarded grants in 2023.
| Activity lead | Responsible entity | Activity title | Funding awarded |
| --- | --- | --- | --- |
| Dr Stuart Gunzburg | Virex Pharma Ltd | GlyXine, an inhalation treatment of Respiratory Syncytial Virus and other viral respiratory infections | $499,241 |
| Dr Lee Hubble | VitalTrace Pty Ltd | Developing a commercialisation-ready and clinically compatible fetal monitoring biosensor (DelivAssure) to improve maternal and fetal outcomes in childbirth | $500,000 |
| A/Prof Charlene Kahler | The University of Western Australia | Development of a novel therapeutic to treat gonorrhoea | $499,780 |
| A/Prof Lea-Ann Kirkham | Telethon Kids Institute on behalf of UWA | SpritzOM - a nasal vaccine that prevents ear infections: proof-of-feasibility study | $499,994 |
| Prof Peter Leedman | The University of Western Australia | Developing mRx-7 as a novel RNA-based therapy for liver cancer | $499,750 |
| Dr Intan Oldakowska | EarFlo (EarBuddy Pty Ltd) | EarFlo: Developing the EarFlo device to non-invasively treat Glue Ear in young children and refine manufacturing towards regulatory approvals | $498,158 |
| A/Prof Mark Reed | HAVApp Pty Ltd | HandScan Patient Trial, Regulatory Approval Funding | $403,400 |
| Dr Samantha South | Argenica Therapeutics | Improving therapeutic delivery to halt or slow Alzheimer's disease progression | $418,816 |
| Prof Minghao Zheng | The University of Western Australia | Development of antibiotics-laden pearl-based hydroxyapatite bone substitute for treatment of osteomyelitis | $493,526 |