Generative AI technology to address WA health and medical challenges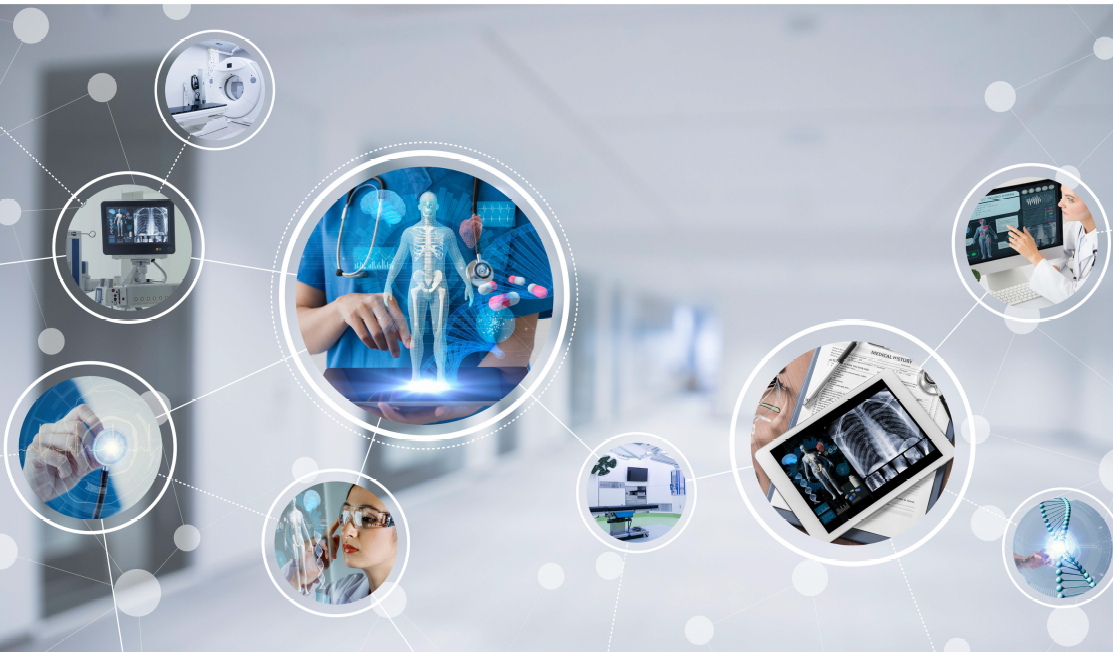 A total of $937,312 has been awarded to nineteen Western Australian innovators to promote creative solutions through the application of Generative Artificial Intelligence (AI) technology to address significant health and medical challenges in the following four streams:
health and medical research
health and medical innovation
healthcare service delivery
health and medical education and training.
The Innovation Challenge – Generative AI Applications (the Challenge) builds the capacity and capability of WA innovators to leverage the strengths and opportunities presented by Generative AI. Generative AI refers to a category of AI algorithms that generate new outputs based on the data they are trained on. The algorithms can be applied to create new content, including audio code, images, text, simulations and videos.
The Challenge is based on two stages, which aim to lead to the development of 'winning' innovative Generative AI solutions, and the implementation of these in WA.
Stage 1- Funding of up to $50,000 is being made available to support feasibility activities that involve the use of Generative AI in solving an identified problem, in one of the above four streams.
Stage 2 - Stage 1 grant recipients will then have the opportunity to apply for Stage 2, with one 'winner' in each of the streams being awarded up to $500,000 to fully develop the solution and implement this in WA.
The Challenge is funded by the Future Health Research and Innovation Fund which provides a secure source of funding to drive health and medical research, innovation and commercialisation.
The following applicants have been awarded grants for Stage 1 of the Challenge:
| Activity Lead | Responsible Entity | Activity Title | Stream | Awarded amount |
| --- | --- | --- | --- | --- |
| Mr Richard Beaver | Royal Perth Hospital | Automated data extraction pipeline for orthopaedic operation reports | Healthcare | $50,000 |
| Prof Girish Dwivedi | UWA | Synergistic explainable AI and generative models to improve ECG diagnostic accuracy and confidence in diagnosis | Innovation | $50,000 |
| Prof Martin Ebert | North Metropolitan Health Service | Conversion between brain cancer imaging modalities using generative AI | Research | $38,805 |
| Dr Zakir Hossain | Curtin University | Generating Ultrasound images | Training | $50,000 |
| Dr Zakir Hossain | Curtin University | Generative AI to create high veracity enlarged X-ray abnormalities for Medical Training | Healthcare | $50,000 |
| Prof Yogesan Kanagasingam | Foresight Medical Pty Ltd | Generative AI for Early Diagnosis of Alzheimer's Disease Using Ocular Biomarkers | Innovation | $50,000 |
| Dr Yuliya Karpievitch | Telethon Kids Institute on behalf of UWA | Effortless Lung Function Test with Electrical Impedance Tomography and Generative AI | Innovation | $50,000 |
| A/Prof Anthony Kicic | Curtin University | Using in-silico generative artificial intelligence modelling to predict bacteriophage activity against specific AMR bacteria. | Innovation | $50,000 |
| Dr Jafri Kuthubutheen | South Metropolitan Health Service | Using Generative AI to Improve Access to Ear Health Care in Rural and Remote Western Australia: A Proposal for Real-World Testing and Pilot Study in the Kimberley Region | Innovation | $50,000 |
| Dr Md Redowan Mahmoud | Curtin University | Improving the efficiency and productivity of telemental health services with a generative AI-enabled workflow automation platform | Healthcare | $50,000 |
| Dr David Martino | Telethon Kids Institute | Automating research data classification using Generative AI | Innovation | $50,000 |
| A/Prof Martin Masek | Edith Cowan University | Generative Artificial Intelligence for Feature-Specific Augmentation of Radiological Image Datasets | Innovation | $49,964 |
| Dr Brennen Mills | Edith Cowan University | AI-driven virtual character animation for aggression and violence de-escalation training in virtual reality | Training | $49,967 |
| Winthrop Prof Bennamoun, Mohammed | UWA | Generative AI for the Screening of Depressive Disorders: Improving Access, Timeliness and Effectiveness | Healthcare | $50,000 |
| Prof Yuben Moodley | UWA/Centre for Respiratory Health | Finding new therapies in multiple complex disorders | Innovation | $50,000 |
| Dr Duc-Son (Sonny) Pham | Curtin University | Enabling Efficient and Clinically Accurate Multimodal Examinations of Chest Diseases | Healthcare | $50,000 |
| Prof Ferdous Sohel | Murdoch University | Generative AI tool for accurately assessing glaucoma progression using low-cost mono and stereo photos | Innovation | $50,000 |
| Prof Zhonghua Sun | Curtin University | Clinical Evaluation of a Finetuned Generative Adversarial Network (Advanced Artificial Intelligence) Model for Calcium Deblooming in Coronary Computed Tomography Angiography | Innovation | $48,576 |
| Dr Guanjin Wang | Murdoch University | Interpretable generative AI solution to improve critical service of perinatal mental health assessment for Aboriginal families | Healthcare | $50,000 |